All in-person workshops are on hold due to the pandemic. See the Contact page for information on how to contact Celeste.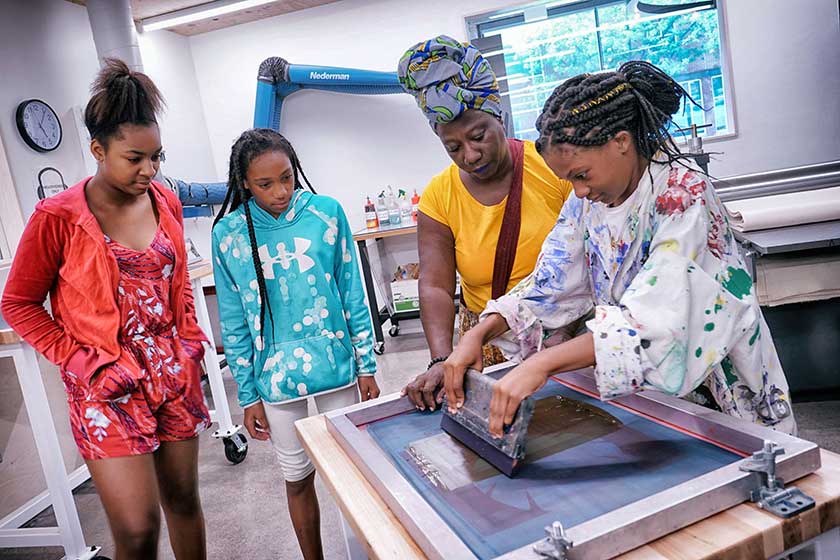 Textile workshop at the Union.
At the Union's Abundance garden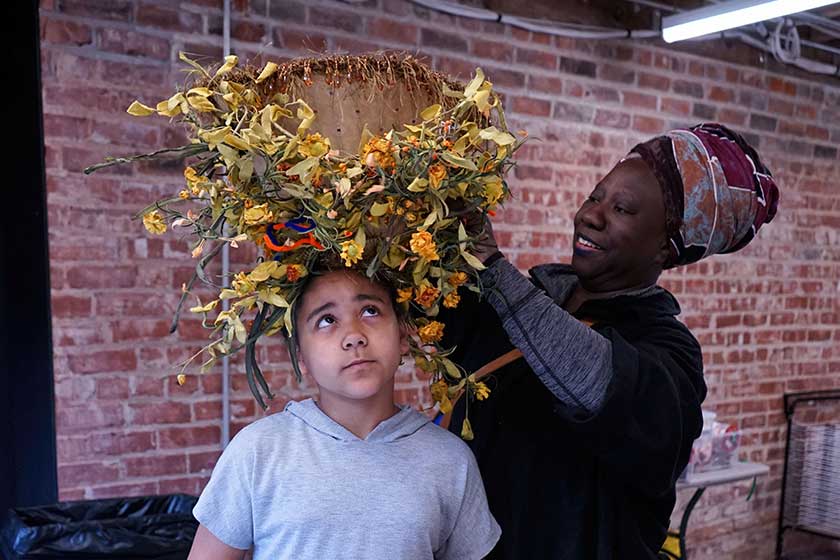 Recreating Nick Cave's costumes.
Current Events & Exhibits
MARCH 6, 2021 - JANUARY 30, 2022
Durham Museum

As you experience this piece with a open heart listen and feel the stories and envision a better world that embraces the ideal of inclusive, fairness with justice and love for ALL.
ODC Theater
Lively conversation between ODC Theater Resident Artist, Lauren Simpson, collaborators Celeste Butler, & Nick Miller (Painter), Galen Rogers (Dancer), and Dereck Higgins (Musician)
Pear Tree Performing Arts
Workshop 1: Affirmation and how we see ourselves
Workshop 2 (TBD):  Centered around how to create your own style using repurposed items.
Celeste Butler is a fiber and textile artist, Quiltologist and storyteller based in Omaha. Butler has exhibited at the Bemis, Carver Bank…
The Omaha Entertainment and Arts 13th Annual Award Winner for Best Emerging Visual Artist, 2019.
Once Dilapidated, a 100-Year-Old Building Is Now a Thriving Arts Center in Omaha. Nearly a century ago, in North Omaha…