Threads that connect the Stories of Life...
"My artistic process is a constant evolution of salvaging, gathering, deconstructing, and assemblage when woven together these are the common threads that connects the stories of life."
Recycled denim, repurposed laser-cut wood, recycled plastics, longarm quilted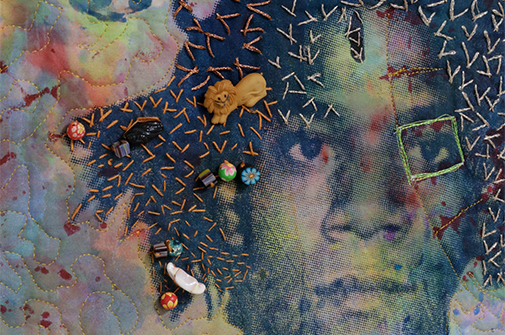 Hand-dyed fabrics, hand beaded, screen printed, longarm quilted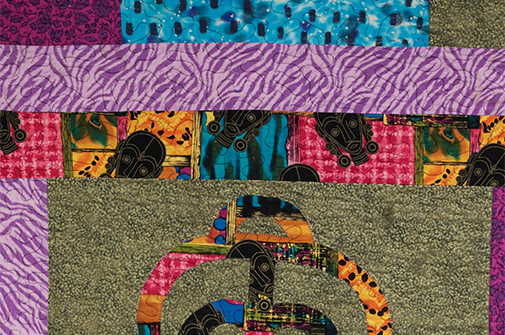 Repurposed fabrics, custom West African Adinkra symbol 'Odo Nnyew Fie Kwan'
From Scraps to Storytelling Quilts
Art has always played a significant role in Celeste's life. As a child, her parents encouraged her to explore artistic mediums.
Celeste was selected for the fellowship program by the Union for Contemporary Arts in 2017, and is returning as an alumni in 2021, as the union celebrates its 10th anniversary. From this program, she hopes to extend her travel, growth and artistic practice worldwide.
Create art for a public art project focused on adding vibrant art to lonely underpasses, quiet passageways, and often-forgotten structures.
Managed by Omaha By Design in partnership with the City of Omaha Public Arts Commission.
"With my hands I gather, preserve and patiently stitch together the stories of my people"​